Ken "Sarge" Aylesworth
Ken Aylesworth better known as "Sarge" in the Billiards world was born in Syracuse, New York Feb. 7, 1949.His father moved the family to the village of Phoenix, New York in 1957 where he grew up on a farm. Ken went into the Air Force in 1967, after graduating from high school. He served 20 1/2 years and retired as a Master Sergeant. Ken's moniker was given to him by Danny DeLiberto in 1986 and stuck like glue.
Sarge got into pool by watching soldiers play pool in the day room and rec center on Vandenberg AFB, California. While visiting the closest town to the base, Lompoc, he went into the local Billiard room, the Golden Cue. Owned by Dave DePasquale and his wife, Dave saw the passion this 19 year old had for the game. Sarge was tutored by Dave for 7 years. Dave demonstrated the physics of pool to him by teaching him trick shots.
Sarge is best known for his Trick and Skill Shot Exhibitions as well as being one of the top instructors in pocket billiards. Sarge had a 5 1/2 year Staff position in the training control division. The Air Force sent him to 5 schools to teach him how to instruct properly. Sarge is a Historian of pocket billiards and billiards, owning a very sizable memorabilia collection.
Giving up 11 months of his life Sarge made sure that Shots Moves and Strategies, (SMS) and the revised edition of Winning One Pocket were published. He laid down all of the computer graphics and shot illustrations for SMS and made 5 graphic changes to chapter 6 of Winning One Pocket. This was his contribution to the pool world.
Accomplishments:
Holds World Record for most points scored for all Continental Qualifiers, over 40, ever held for the 4 hardest disciplines out of 8, which are performed on the second day. October 2001.
Promoting, Teaching and Performing exhibitions since 1972. Over 4500 students and over 3500 Exhibitions.
Tucson City and Arizona State winner for Reno 8 Ball Open, 1981
Finished 5th out of 416 players in Men's Individuals division for the McDermott Team Cup National Championships.
Davis-Monthan AFB, Tucson, 14.1 Champion 7 years in a row.
All military AZ. state champion 14.1, 1976, 1978, 1979. 2nd place 1977. McConnell AFB Wichita, 14.1 champion and 8 ball champion 1984 and 1985.
Numerous TV appearances, Tucson and Phoenix.
High run in 14.1, 107 on a 9 foot table. High run in 14.1 on a 7 foot table 48, April 2021, 4 1/4 in. corners and 4 3/8 in. sides.
Has taught Sarges' Boot Camp to many juniors.
Performed Exhibitions in front of Reyes, Mosconi, Caras, Fats, Bill "Weanie Beanie" Staton, Massey, Rossman, Pelinga, Ken "Smitty" Smith, Ruth Cranfield and Jimmy Mataya.
Charities
Exhibitions at 4 VA hospitals. 1st one in Phoenix,Az. 1993
Exhibitions at 3 VA Rehab Centers.
Exhibition for Northwest Burn Foundation, Seattle, Washington.
Muscular Dystrophy " Jerry's Kids" Phoenix,Az. 1990
American Red Cross for 9/11, Seattle Wa. 10/2001
Loaves and Fishes for Saint Micheal's Church, Kauai, Hi 7/2001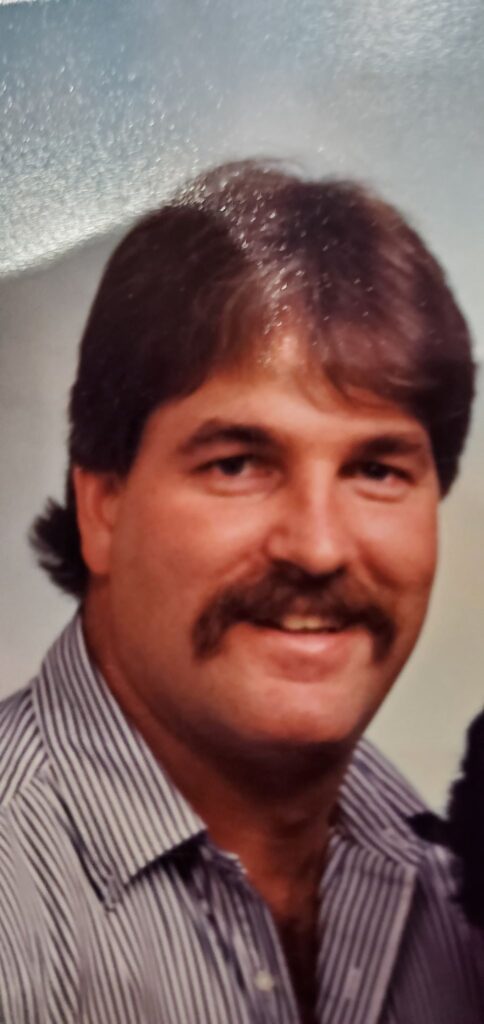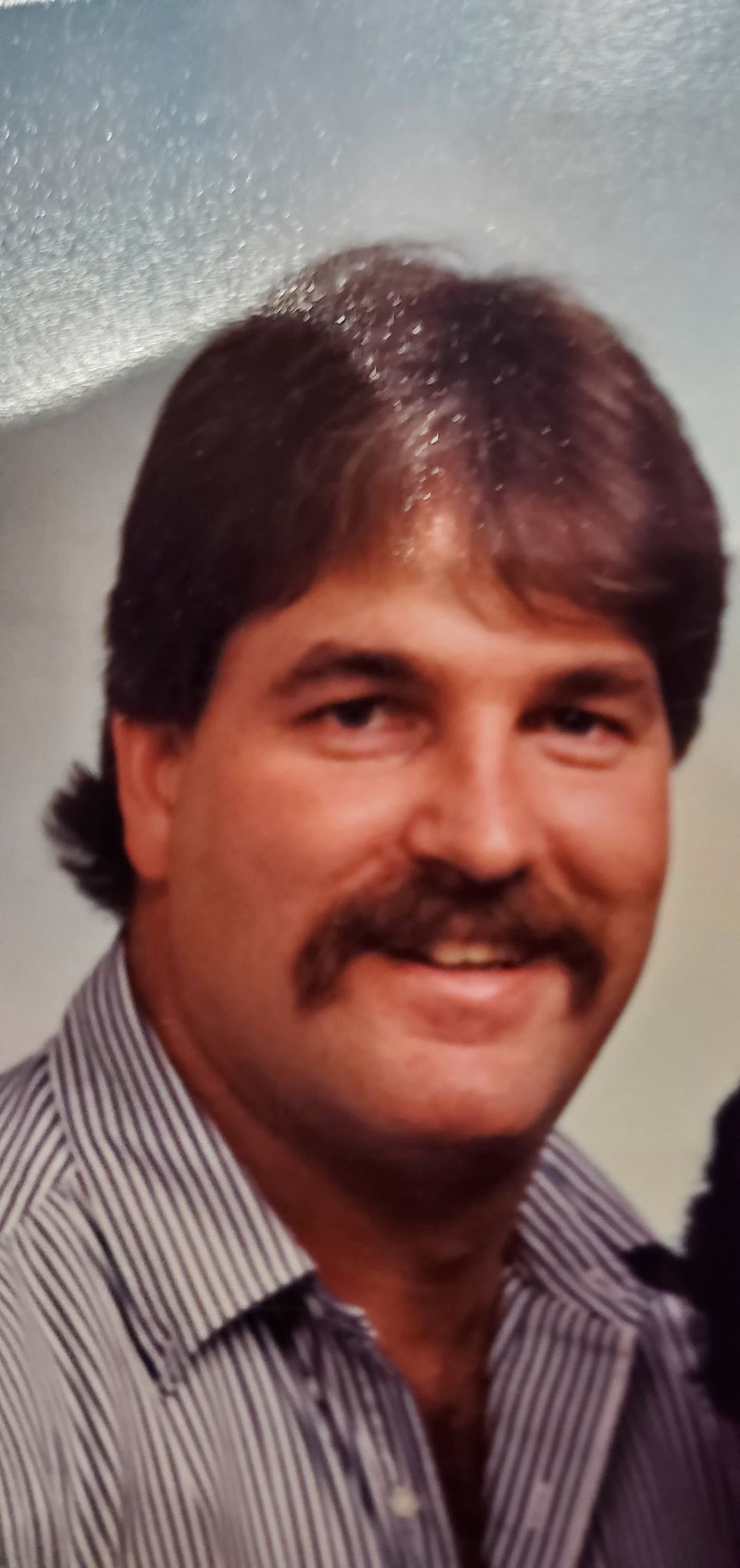 Mike Bates
In the span of twelve short years Michael J. Bates went from being a virtual unknown to becoming one of the best known and most respected people in the Arizona pool community. And the most extraordinary aspect of that achievement is the fact that he did it without even touching a pool cue.
On May 6, 2008, Mike Bates took possession of the largest (albeit, struggling) of three Six Shooters Billiards locations that were in operation in the Valley at that time. Mike's acquisition was the room located at 35th and Peoria Avenues in northwest Phoenix. The other two Six Shooters locations (Tempe and west Phoenix) eventually went the way of so many other failed pool rooms in Arizona.
Upon acquisition, Mike renamed his room Bull Shooters Billiards & Sports Bar where he immediately went to work making that name one that has become known across the country in both pool and dart circles as one that represents the best to be had in both of those sports. With a stature and personality that is reminiscent of the late, great John Wayne, Mike Bates has worked tirelessly to elevate the status of pool in Arizona by installing and maintaining top-notch equipment; by promoting and hosting huge tournaments; and by supporting all players, plus many charitable organizations.
Mike's example and leadership has had a tremendous impact on pool in Arizona as they have had the effect of raising a standard that other pool rooms have been striving to meet for the past decade.
Gus Briseno
Gus Briseno took a round-about path to getting his pool career started. His Dad played with family, but didn't allow a young Gus to play. An uncle had a table at home, but again kids weren't allowed to play. Gus' Dad finally bought a table for his garage, but Gus showing too much interest in the game led to his Dad getting rid of the table quickly. Finally, at the ripe old age of 17, Gus found Troy Billiards in Tucson, and the rest was history.

Briseno lost $20 to a local player at Troy Billiards (now Pockets Billiards) and that was the motivation he needed to get serious about the game. Briseno and a group of friends became regulars at Troy Billiards and Gus played everyday. His friends moved on and found another place to hang out, but Briseno had found his home and stayed at the pool hall.

Mostly self taught, Briseno read everything he could find about the game and within a year or so, he had outgrown the players at Troy Billiards and he ventured out looking for better players. Briseno and Rick Galloway would drive from Tucson every weekend to play at Golden 8-Ball or Casino Billiards, heading back to Tucson with prize money in their pockets more times than not.

Briseno put in his time on the road, traveling through the midwest states and playing the best that they had to offer. Back home, Briseno had multiple wins on the Az State All Around Tour, Desert Classic Tour and Diamond Pool Tour. He had a win at the Arizona State Straight Pool Championship and has cashed at many West Coast events.

Briseno has career wins over many of the top players in the game. Jose Parica, Oscar Dominguez, Warren Kiamco, Tony Chohan, Ronnie Allen and Fabio Petroni are just a sampling of the players who have found themselves on the wrong side of a match against Briseno.

These days, Briseno can often be found playing one pocket on the pit table at Bullshooters and is still adding more wins to resume both inside and outside of the state of Arizona.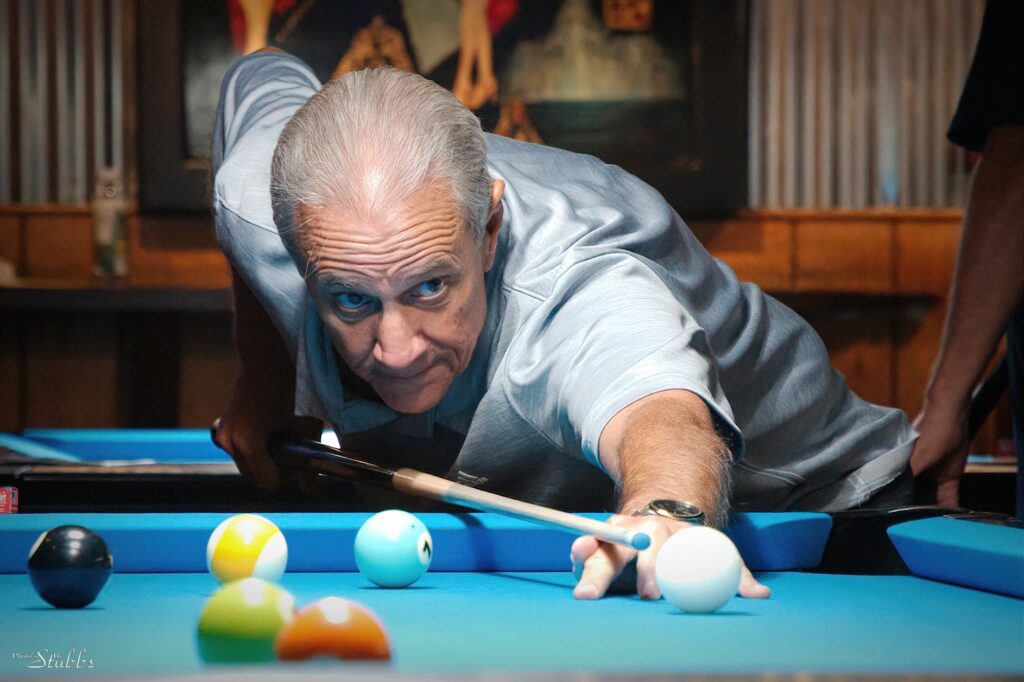 Tom DiLorenzo
Tom DiLorenzo grew up in West Covina, Southern California in the 60s and 70s. By the age of 20, he was matching up with some of the best players in the country. He took two years away from the game when he was drafted in 1969. While serving in Vietnam, he earned the Purple Heart for wounds received in battle. He returned to the game of pool in late 1970.
In 1978, he moved to Mesa Arizona where he played at the Q & Brew in Tempe where he met Bob Jackson. The first big "State Tournament" that he won was the 1983 "Road to Tahoe Classic", where he double dipped Don Rose in the finals. Winning this event earned Tom entry to The Caesar's Tahoe Classic" in Reno. At that event, Tom defeated Ray Martin who had just won the Tampa 9-Ball a month before.
Tom won six Arizona State Titles including both singles and scotch doubles 9-ball, 8-ball and One Pocket.
In 1989, Tom opened Tommy's Billiards in Mesa and he was the first room owner to bring Diamond Pool Tables into Arizona in the early 90s. Tom held both amateur and pro events at Tommy's and attracted all of the top pro players to town. Tom also owned Tommy's Billiards and Sports Bar in Tempe in the mid 90s.
Tom retired from pool around 2006, but came back ten years later and is still competing with the best players in the state. While he believes his glory days are behind him, Tom still enjoys playing and knocking off some of the young guns from time to time.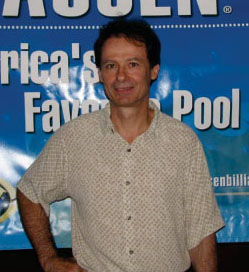 Doug Hale
When road players discussed the idea of a trip through Arizona, certainly they warned each other to prepare for the lack of humidity and the unbearable heat. In the late 90's and 2000s though, they also undoubtedly warned each other of the existence of a Hale Storm in the Phoenix area.
Doug Hale arrived in Arizona in the mid to late 80s and it took him a little time to develop the game that all of Arizona got to witness. By the early 90s though, he was one of the top players in the state. Doug dominated the local tournament scene through the 90's and then took a break from the game. He returned without any rust in early 2003, where he defeated a young Scott Frost in the finals of an open event at Pappys.
Hale might have reached his tournament peak from 2005 to 2007, where he was virtually unstoppable on the Olhausen Desert All Around Tour. Barbox 8-ball was his specialty and he displayed his form in that game at the 2005 Arizona State Barbox 8-Ball Championship where he won a match 7-0 with six table runs, allowing his opponent one trip to the table.
In addition to his tournament domination, Doug surprised many a road player when they thought they might have an easy match on their way through Phoenix. Pappy's was the hot spot for road players coming through town back then, and owner Tom Ferris was always looking to put Hale in action. Ferris recalls that Doug was always a phone call away and willing to take on anyone looking for a game. "Doug played Jeremy Jones the week after he won the US Open, and broke even" said Ferris.
While the "Hale Storm" moniker was convenient, Ferris also recalled Doug's other nickname of "Dapper Doug" Hale. "When he woke up he must have looked like that" said Ferris, recalling Hale's image of always being well dressed and a gentleman at the table.
Hale finally left the game again in the late 2000s and has been reportedly tearing up the tables in the Sun City area ever since.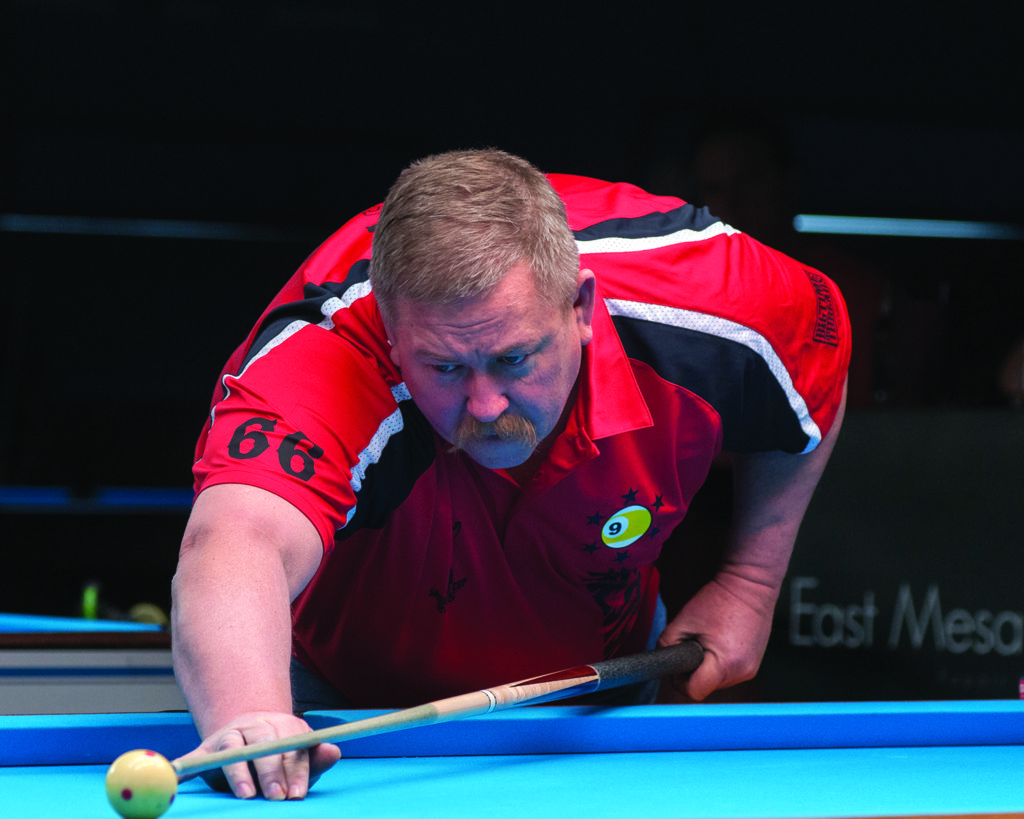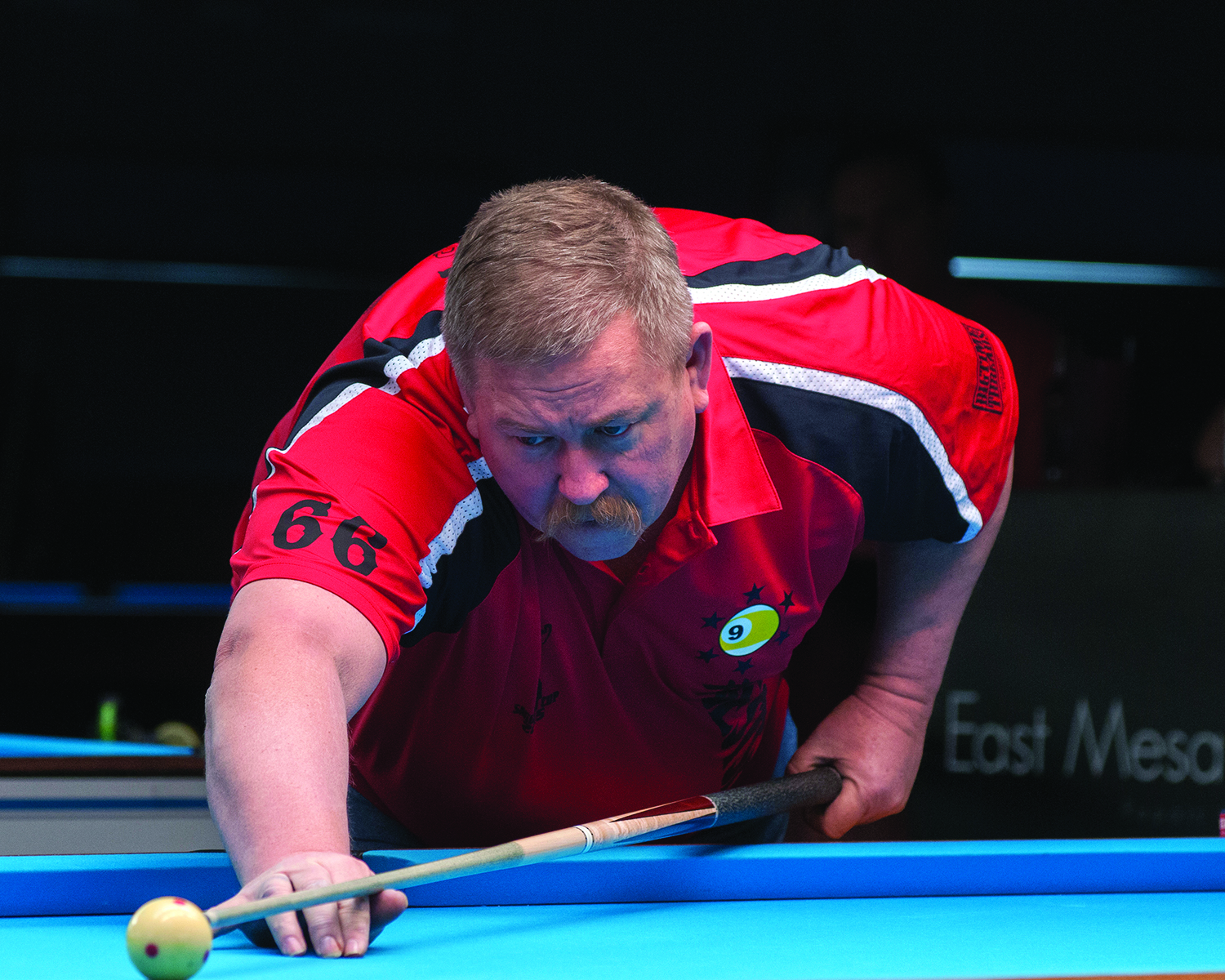 Ellis "Tres" Kane
Tres Kane's pool career started in 1980 at Pasquali's Pizza in Phoenix where he organized the league teams and ran tournaments (including some of the first Women's only events).
In 1985, Tres began playing at Golden 8-Ball where he was introduced to a higher level of play on the 9' tables. Tres played in all of the major events in Arizona, usually finishing out of the money.
From the late 80's until it's closing in the mid 90's, Tres played daily at the new Golden 8-Ball, competing against some of the best players from around the country. Tres started winning some smaller tournaments and it was during this time frame that Tres developed his love to One Pocket after being taught to play by Jim Matney.
Starting in 1993, Tres competed in the World Police & Fire Games pool tournament all across the world, where he won multiple bronze, silver and gold medals.
From 2012 – 2017, Tres co-directed the Arizona Women's Billiard Tour with Kristie Ortega, He also directed the Women's Regional Tour Championship at Bullshooters in 2012.
From 2011 – 2018, Tres ran the monthly one pocket tournament at Bullshooters. He also hosted and personally sponsored the $4000 added one pocket event in October 2012.
Along with Junior Flores, Tres ran the 2018 West Coast Swing tournament, attended by many major pro players.
In 2019, Tres brought John Schmidt to Bullshooters for a one month exhibition attempting to break Willie Mosconi's record of 526 balls ran. A few weeks later, Schmidt did break that record in Monterey, California.
Career Highlights:
Won four gold, eight silver and three bronze medals at the World Police and Fire Games (1993 – 2012)
Won the 1998 Arizona Snooker Championship at The Golden Cue in Phoenix
Competed in many national Bank Pool, One Pocket and 10-Ball events:
Derby City Classic 2004 – 2019
Legends of One Pocket 1998
US Open One Pocket 2004 – 2005 2018 – 2019
West Coast Swing One Pocket and 10-Ball
McDermott Tour Stops
US Bar Box Championship
USBA National 3-Cushion Tournament "B" Divisions (2018 – 2019)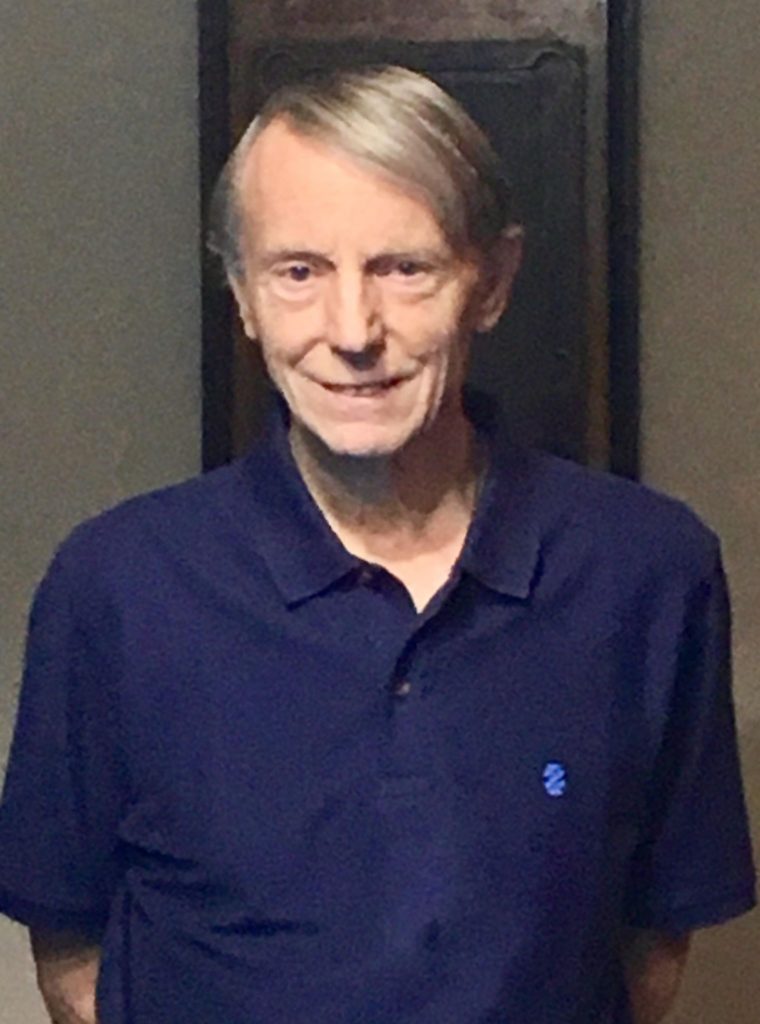 Peter Lhotka
Background:
Born 1950 in Berwyn, Illinois
Received BA in Philosophy at ASU and MA Counseling at University of North Dakota
Served a career in the Air Force and retired as an Air Force Major in 1994
College counselor and professor at Yavapai College Arizona Resident since 1975
Pocket Billiards Tournament Wins:
1979 Intercollegiate 14.1 National Champion
1977, 1981 – 88 Nine time Air Force ATC 14.1 Champion
1985 Sacramento Great Western Open 9-Ball Champion
1985 Sacramento Independence Day Open 9-Ball Champion
1992 Arizona State 14.1 Champion
2005 Arizona State Senior 9-Ball Champion
2010 Southwest Regional Masters 8-Ball Champion
2011 Arizona State 14.1 Champion
2015 Men's Super Senior 8-Ball National Champion
Pocket Billiards Accomplishments:
Played 14.1 exhibition against Willie Mosconi at Arizona State University in 1973
Competed in the 1980 World 14.1 tournament in New York – ran 85 balls on Steve Mizerak
Finished 9th in the Sands Regency 9-Ball Open – defeated Earl Strickland 9-3, lost to Jay Swanson and Buddy Hall
Finished 2nd in points on the Arizona Desert Classic Tour in 2011
Wrote several instructional articles for Pool & Billiard Magazine in the 80s under pseudonym C. Peel
Pocket Billiard Educational Contributions:
2001 – 2013: Taught Pocket Billiards at Arizona Western College
2016 – 2018: Taught Pocket Billiards Levels 1 & 2 at Yavapai College
Created a Youtube channel with recorded pool classes from Yuma and Prescott
Conducted private lessons for students of various skill levels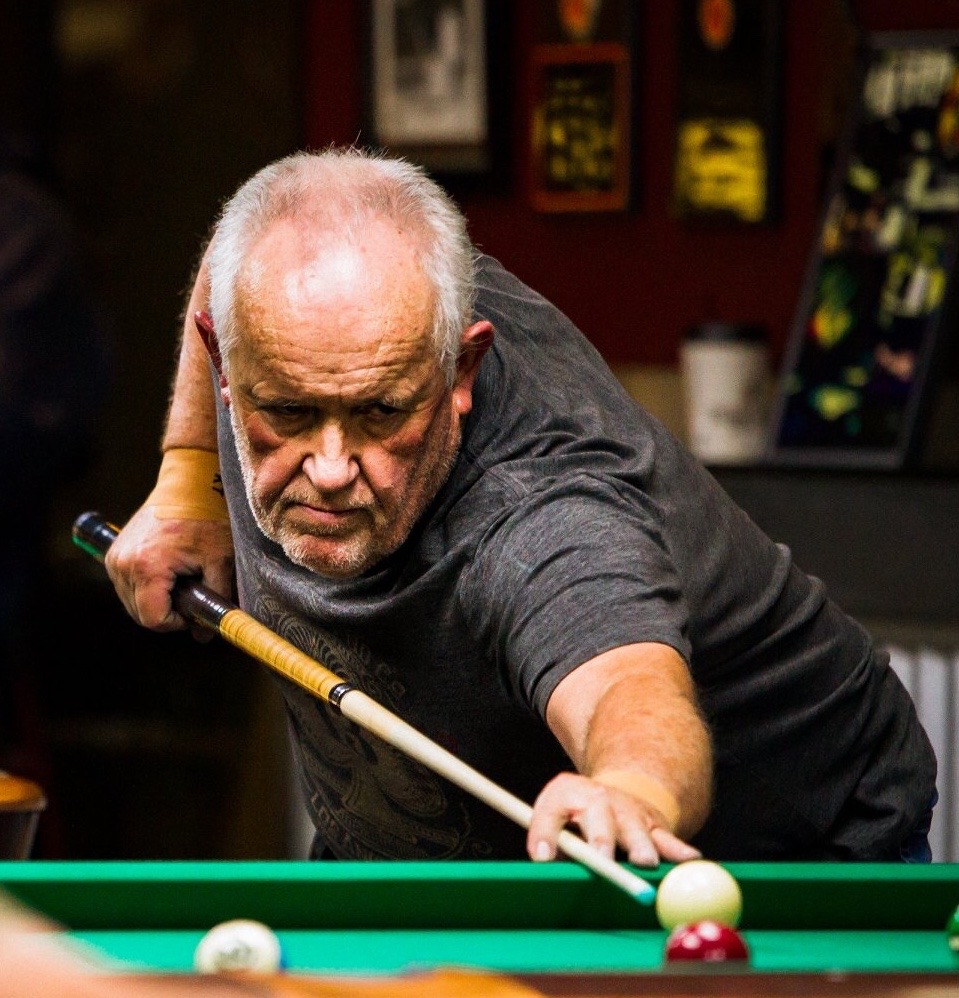 Jack Madden
Arizona has produced it's fair share of cue makers, including such names as Brian Mordt, Keith Nickerson, Scott Whisler, Sierra Custom Cues and Phoenix Custom Cues. Before all of them though, there was Jack Madden.
Jack Madden started his pool career as a player in Missoula Montana, winning the Montana State 9-Ball Championship in 1978 and then finishing in second a year later. He turned in a third place finish, behind Keith McCready and Larry Hubbard, in the 1979 Terry Stonier Sacramento 9-Ball Championship.
A small highlight of his pool playing career occurred in March of 1989 when Jack appeared as an extra in "Kiss Shot", a made for television movie starring Whoopi Goldberg and Dennis Franz.
Jack relocated to Montana in the late 90's and he focused on cue making, producing nearly 100 custom cues a year. In 2003, Jack's submission to the American Cuemakers Association was accepted and he became the first and only Arizona cue maker accepted as a member of this nationwide organization. Jack's work has been featured in multiple feature articles in billiards magazines and he is proud to have made custom cues for the likes of Keith McCready, 'San Jose' Dick McMorran and Montana player Jeff Boucher.
Alongside his cue making, Madden has continued playing in the Montana area with numerous top finishes in singles and team events. His latest notable finish was a 5th place performance in a field of 98 top regional players at the 19th Montana Pool Players Memorial in February 2020.
Dick McMorran
Richard Mc Morran was born September 24, 1934. His family originally lived in the tiny Colorado town of Dolores; a scenic hamlet of only about 550 residents. Yet small as it was, Dolores had a little poolroom in the center of town, and the game quickly caught Dick's interest. There were no age restrictions in Dolores at that time, but when Dick skipped school to play one day, the town was too small for his parents not to find out, and after a "real good whipping," that was it for pool for a while.
When he was a fourteen year old freshman in high school his family moved 50 miles east, to Durango, Colorado, and "My life as a serious pool player began," says Dick. With a population of about 10,000 at that time, "I thought I'd died, and gone to heaven. Durango supported three bustling pool rooms, and my parents soon gave up trying to keep me out of them." The sting of the memory of his earlier whipping still kept him out of the poolrooms on school days however, but, "On weekends and summer vacations, I opened and closed the place," recalls Dick.
Pretty quickly Dick developed into a good local player and by the time he was about 16, he was considered the best player in town. In Durango at that time, the popular games were Kelly Pool and Golf on a 5×10 snooker table, which is where the bigger money changed hands.
Dick and his pregnant girlfriend eloped at 19 and moved to Salt Lake City, Utah for a couple of years, which was another step up from Durango in the pool world, but after a couple of years he had "run out of action there," and they moved on to San Jose, CA in 1955. As Dick tells it, "San Jose was really booming, and the poolrooms and bars were full of construction workers with fat paychecks lining up to play $2 or $5 ring 9-ball. Coin operated bar tables were just starting to show up, but a lot of bars still had at least one 8 or 9-footer in it, and also there were hundreds of poolrooms throughout the Bay Area, and each one seemed to have its local hero…I was pretty sure I'd found a place to settle down."
San Jose was only 50 miles from San Francisco, where the legendary poolrooms the Palace and Cochran's were located. "I used to go up there about every other weekend." As he matured as a player and gambler, it was here that Dick went from being the 'Durango Kid' to 'San Jose Dick'.
For a few years around '61 or '62 he was part owner of a small poolroom in San Jose called Circus Billiards and it was there that he first met Ronnie Allen. It was another great young player – Richie Florence – that first came through and challenged Dick, but Dick was able to take advantage of his extra experience to defeat the teenager. Richie came back a week later with Ronnie. That was the first time the two long time friends and combatants bumped heads, and his first real introduction to the game of One Pocket. They also played Golf on the snooker table, which was Dick's best game at the time.
In the late 60's Dick moved to Fort Worth, and then on to Houston, Texas, where he and Jersey Red became kind of a house pros at the Le Cue – the owner paid them $125/week to make the Le Cue their home room. That's when he really got proficient at One Pocket. He and Billy Stroud went to Johnston City one year, but their car broke down in Kansas, so they got there too late to get into the tournament.
After Dick got married a second time, Dick gave up the game nearly completely and worked for UPS from '74 to '89. When he started back up he couldn't bend over due to back/neck problems, so had to adopt a more upright stance, but he soon got his game back and probably played his best One Pocket. Dick appears in one Accustats video from Grady's 1998 World One Pocket Championships in Baton Rouge, LA, where he wins a close one over Cliff Joyner (1P98-02).
Bio and photo courtesy onepocket.org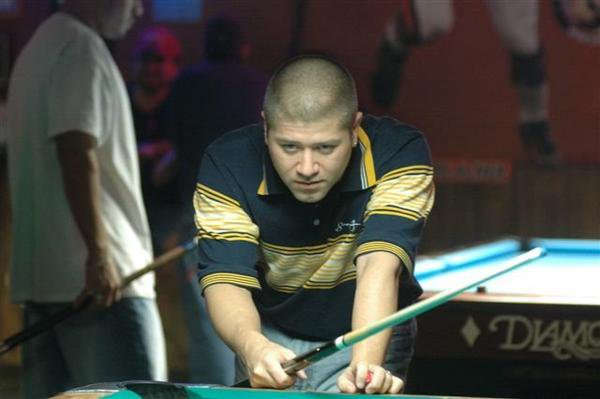 Jimmy Mendoza
Jimmy started playing pool in Southern California at the age of 12. The following year he and his family relocated to Lansing, MI and Jimmy started playing at the Hall of Fame Billiards where he had the opportunity to regularly see such local notables as Jimmy Mataya, Ewa Lawrence, Bob Hunter, Clarence "Bucky" Bell, Jackie Hines and several road players who regularly came through the area. In 1988, at the age of 16, Jimmy moved back to Southern California and started playing at the newly opened Hard Times in Bellflower. With Hard Times immediately becoming the hottest spot for pool west of the Mississippi, it was during these next several years where Jimmy had the chance to see and play against many of the top players of the era. He came to Arizona in 1992 for a tournament at Tommy's Billiards in Mesa and began travelling back and forth between So. California and Arizona, splitting his time between the two. He then moved to Arizona for good in 1994 and began to establish himself as one of the players to beat both through tournament play as well as matching up with the local talent.
Over the next several years, Jimmy had quite a bit of success in local tournaments, racking up a number of wins, including a pretty substantial run at Casino Billiards, which had become one of the top tournament and action spots in the state. During this run, between Jimmy and his road partner at the time, Andy Scott, it would be fair to say that Jimmy was half of a duo that became a dominant force in the local tournament scene.
Jimmy took a break from pool in 1999 to focus on his fledgling career and then returned to playing again in 2001. He continued to find success in the local tournament scene, scoring a number of wins on the Desert All Around Tour as well as in other independent events. Jimmy then co-founded the Desert Classic Tour with Dennis Orender in 2007. Then, in 2009, he decided to take a month or two away from the game to focus on work and family and that couple months turned into more than a decade. In recent times, Jimmy has spent some time providing commentary for some of the "Friday Night Fights" matches streamed on AZPool15 and he was also a member of the winning Arizona team that competed against Las Vegas in the 2021 Southwest Desert Cup.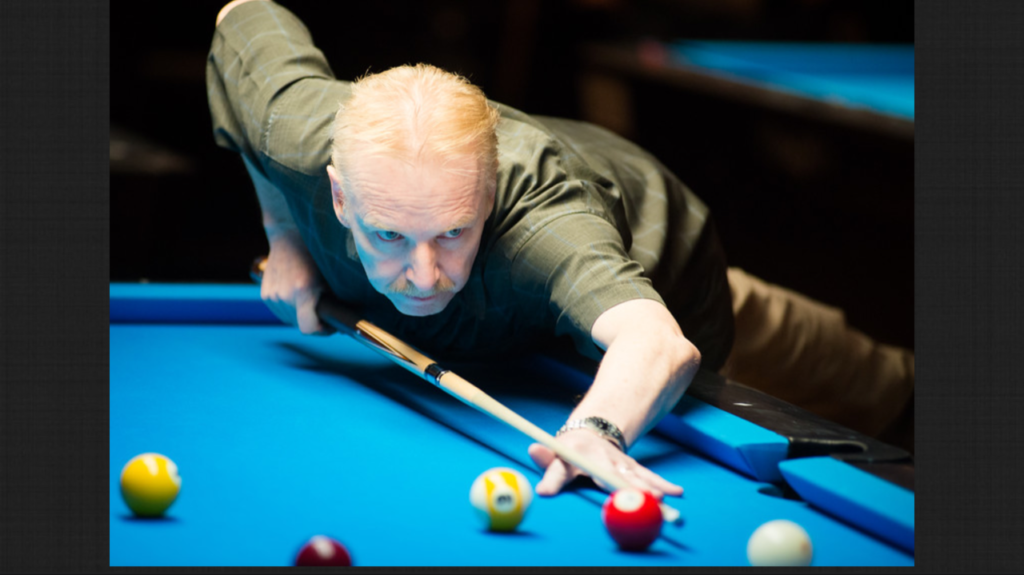 Bernie Pettipiece
Born: Manchester, England, 1959
Titles/achievements:
4 time 14.1 Arizona State Champion: 2006, 2008, 2010, 2013
10 Ball Arizona State Champion: 2015
One Pocket Arizona Championship, finalist: 2012
One Pocket- US Open & Derby City Classic: 4 top 10 finishes (with notable wins over VanBoening, Orcullo, Shaw, Strickland, Parica, Immonen, Souquet, Cortezza)
Snooker-century break runner
14.1-High Run 116.
Bernie was first drawn to the game of snooker as a teenager, before moving to the USA in 1981. With an absence of 15 years from the game to establish a career and raise a family, he then began playing a variety of billiard disciplines until today.
After several years in various games, his favorites remain with an emphasis on One Pocket, 3 Cushion and 14.1.
Bernie is proud to be part of the Arizona pool/billiards scene, and welcomes the opportunity to 'pay it forward' with any up and coming players.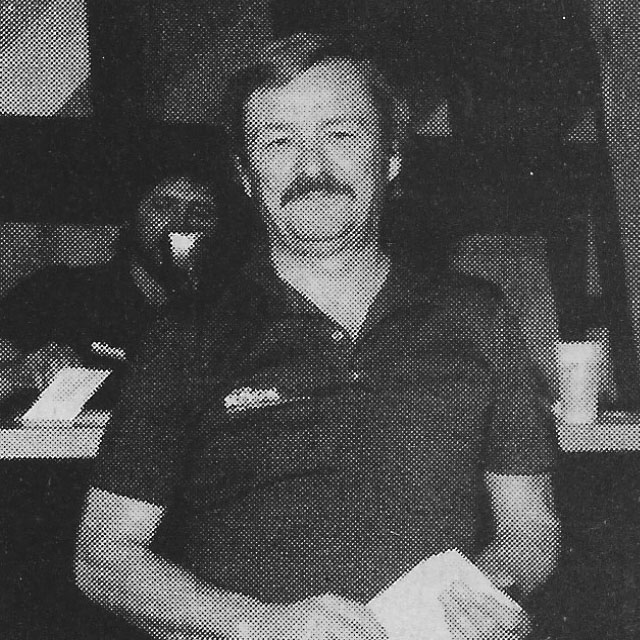 Don Rose
1968 Midwest 3 Cushion Billiards – Champion
1975 Won Us Open 14-1 Qualifier Tournament
1976,1980,1985 3X Az. 14-1 Champion
Early 1980's New Times Magazine Awarded – "Best Of Phoenix In Pool!!"
Don Played 14-1, 9Ball, 8Ball, 1Pocket, Snooker, Golf, 3 Cushion and Bank Pool. He was proficient in all games
Late 1980's Retired From Competition And Took A Job As House Pro At Clicks Billiards.
Last 15 Yrs. He taught hundreds of students and was an excellent instructor.
Bernie Store
Bernie Store is a mother, sister, grandmother and pool player. Unlike a lot of top players, Bernie didn't pick up her first cue until her early 20s, but she fell in love with the game immediately.
Bernie relocated to Phoenix in 1984, and was always a very competitive person no matter whether it was volleyball, basketball, softball or soccer. This inner "drive to win" transitioned into her pool game as she started playing at Phoenix bars. At 26, Store was a mother of three, but started improving and cashing at local events. Although she never took a lesson, she credits her game to all of the many pool players that she has competed against, or alongside, over the years.
With her children all grown up now, Bernie has been able to devote herself more to her pool game over the last six years and it has led to invites to play in events all across the US and Canada. She committed herself to playing on the North American Pool Tour and playing as much as she can locally.
Career Accomplishments:
Five time Az BCA State Champion (2003 – 2007)
Two time ACS National Champion (2011, 2017)
Two time Saguaro Cup winner (2016, 2017)
BCA Nationals Champion (2011)
Two time Southwest Regional 8-Ball Champion (2016 singles and scotch)
US Bar Table Championship 8-Ball Champion (2017)
Winter Shootout Champion (2018)
George Teyechea
George Teyechea began playing pool at about 15 yrs of age, he used to watch his older brother play and gamble at pool in Nogales, AZ. in the mid 1960's. His brother then purchased a home pool table and George was off to the races. Off to Tucson he went to attend the University of Arizona, work and play pool. Pool was a passion that would consume his free time and stay with him to date. In the meantime, he found time to marry/divorce, father two children and have a very successful career with the Wm. Wrigley Jr. Company that would span 34 yrs during which time he played pool when time allowed. Today, he married his sweetheart from the 70's is retired from Wrigley and has been doing pool commentary for CSI International since 2015 commentating the U.S. Open 8ball, 10ball, One Pocket and Bank Pool, Diamond Las Vegas Open and Predator World 10 Ball events put on and Live streamed by Cue Sports International. In addition has been heavily involved commentating the past Desert Classic Tour 2007-2015, Diamond Pool Tour 2016-2018 and called "The Voice of the Desert Classic and Diamond Pool Tours".
Career Accomplishments
1991 Pinky's Bar Table Open, Tucson, AZ. 1st Place over runner up Doug Hale
1993 Cuetopia, Las Vegas, NV. McDermott Texas Express 9-ball Tour
5/6th place alongside Billy Incardonna, Danny Medina, Ismael Paez, Ernesto Dominguez
1994 Troy's Pockets, Tucson, AZ. McDermott Texas Express 9-ball Tour
1st Place alongside Pete Lohtka, J.R.Moore, Kerry Ames, David Moore, Ronnie Allen
1998 Tommy's Billiard's, Mesa, AZ. Arizona State One Pocket Championship
2nd Place behind Jimmy Joe Langston and Jimmy Sears, Andy Scott, Chuck Evans, Terry Osborn, Eric Young
2006 Main Street Billiards, Tucson, AZ. Poolapalooza – Arizona State 8-ball Championship
1st Place with Tony Confalone, Ed Scott, Zeb Crawford, Glenn Bond, Don Westbrooks, Mitch Ellerman, Scott Frost
Arizona State 9 Ball Championship: 3rd Place behind Scott Frost, Tony Confalone with Dennis Orender, Jessie Renteria, Kevin Peterson, Ken Gouso, Tom Neil, Dave Collins, John Cisneros, Steve Peterman, Mitch Ellerman
2007 Main Street Billiards, Tucson, AZ. State Championship Week – 8Ball State Championship 2nd Place to Mitch Ellerman
2008 Desert Classic Tour, Phoenix, AZ. Placed 9th, 5/6th, 7/8th and 9th Stops 2,5, 7 and 9. 2009 DCT, Phoenix, AZ. Stops 1, 4, 7 and 8. Placed 7th, 5th, 3rd, and 5th respectively. 2011 DCT, Phoenix, AZ. Placed 6th in Stop 1 and 3rd in Stop 3.
2013 DCT, Phoenix, AZ. Placed 7th and 5th in Stops 5 and 6.
2014 DCT, Placed 5th in Stop 4.
2015 Mezz West State Tour Placed 7th and 9th Stops 9 and 5.
2016-2018 Diamond Pool Tour, Cashed in 7 Stops ranging from 5th to 9th place.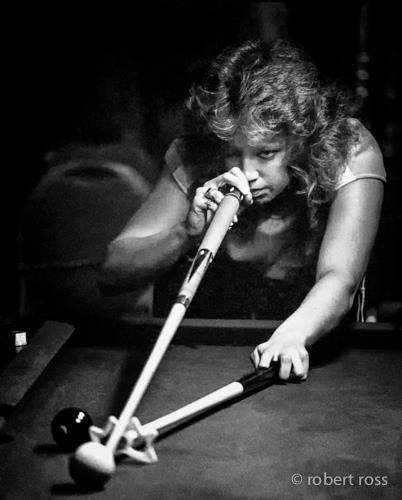 Jean Vaillancourt
Arizona is blessed with a number of top female players. We are all familiar with the names. Paglia, Williams, Mello, Store, Miller, etc. Before all of those names though, there was Jean Vaillancourt.
Vaillancourt was Arizona's top female player throughout the 80's and 90's. She won multiple AWBT Tour stops and was crowned the first Arizona State Women's Champion.
Vaillancourt represented Arizona on the National scene, competing in numerous national events on the Women's Professional Billiard's Association (WPBA) in the late 90s and early 00's.
---
"Jean was a dedicated professional player and participated in many WPBA events. Her membership in the WPBA was much appreciated as we were a new and budding organization. During the early 1980's, it was difficult for our organization to draw in women players from locations other than the Eastern States. Jean, who lived in Arizona, had the foresightedness to see, not only that there was a need for a women's players organization, but that we had a rich future ahead of us.
I, for one, believe she would make a great addition to your Arizona Hall of Fame.
— Billie Billing (WPBA Founder)