The Arizona Billiards Hall of Fame is proud to announce Bernie Store and Kristin Haney as its 2022 inductees.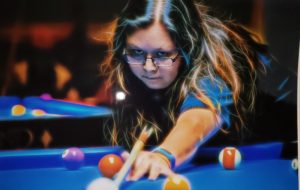 Tragically, Store was taken from the Arizona Billiards community last year, but her memory will live on in all of the players hearts forever. When notified of Store's induction, her husband expressed how important he thought this would be to Bernie. "She would have loved it. She knew everybody in the pool world. She would have been laughing her head off with her friends all night, and then probably looking for another tournament to play in right after the dinner". Store will be inducted into the Hall of Fame by Ellis "Tres" Kane.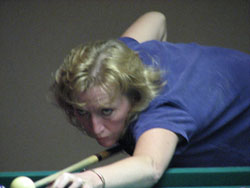 Joining Store in the class of 2022 is another of the top ladies in Arizona Pool, Kristin Haney. Haney was ecstatic when notified of her induction. After calming herself down, and wiping away the tears, she talked about how it felt. "I'm shaking. This is good shaking though. I was so honored just to be nominated. The dream was for it to be Bernie and I. I wish she could be there to hold my hand" she said.
Store and Haney will be inducted at the 2022 Hall of Fame banquet at Bullshooters on October 21st at 7pm. Members are invited to be part of the banquet and can sign up to attend at our online registration form.